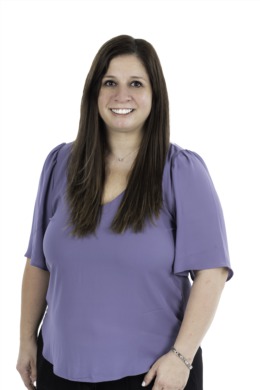 Mary has a professional background in Sales and Property Management. She began her real estate career working for a local general contractor and assisted with the development and construction of multiple commercial projects from 2005-2008.  She discovered property management in 2010 and has been able to manage multiple communities between 2010-2020.  In 2016, she obtained her real estate license and has been able to help many families purchase and sell their homes in the TRI-County area.
As a Realtor, her first priority is to make her clients comfortable with the home buying process and be able to have open and honest conversations around the current market conditions. She listens to her clients and strives to ensure that the home buying or selling process is fun, easy and as stress-free as possible.  Purchasing a home is the biggest investment for an individual and being able to create a connection / relationship during this process is what she enjoys most.  We may start off as agent and client, but we will become family throughout this journey. 
Mary grew up in Coral Springs and attended local schools for elementary, middle and high school.  She attended Florida Atlantic University for college and received a degree in Criminal Justice. Because she has remained in 2 counties for the past 30 years, she understands the local housing market and is very familiar with cities in and around Broward and Palm Beach counties.  
Mary loves spending time with her family.  She also enjoys trying out new restaurants/food, traveling, listening to podcasts, supporting local businesses and attending concerts (pre COVID).