Parkland Bay, Parkland, FL Homes for Sale
Finding a new home in Parkland Bay, Parkland, FL made easy. Check out the latest homes for sale in Parkland Bay, Parkland, FL and the surrounding communities of Parkland, FL. Click the "Request More Information" button if you want more information about the property, virtual tours, maps and photos.
Be sure to register for a free account so that you can receive email alerts whenever new Parkland Bay, Parkland, FL real estate comes on the market.
Homes for sale in Parkland Bay, Parkland, FL
Homes for sale in Parkland Bay, Parkland, FL
August 18, 2022
$1,362,500
Med. List Price
Gearing up to buy or sell a home soon in Parkland? Call The Mandel Team at 954-610-0563. Your neighborhood Parkland Bay, Parkland realty team is here to help navigate the Parkland real estate market.

Parkland Bay Homes & Real Estate - Parkland, FL
Ideally situated in the core of one of South Florida's most attractive urban communities, Parkland Bay is the ideal oasis intended to cultivate amusement and complete relaxation. An excellent, tip-top local area revolves around a 178-acres of land lake, and Parkland Bay sets the new norm for upscale extravagance living in Western Broward County.

Residents get to appreciate a magnificent 16,000 square foot clubhouse with an assortment of indoor and outside activities for the entire family. Four charming assortments of signature collections inside Parkland Bay offer open, single-family homes with three, four, or five-room plans to impeccably accommodate your family's necessities and style.
Parkland Homes For Sale
Enjoy a resort-like living in a slice of paradise at Parkland Bay's. Parkland Bay's desirable, gated local area offers unlimited freedoms for the fun of entertainment and relaxation, with numerous and extravagant conveniences encompassing a beautiful lake. Be a part of the family-friendly community of Parkland with its first-class schools, outstanding untamed wildlife, park, ranches, farms, and surreal small-town community feel. Experience passionate feelings for this family-engaged safe-haven of immaculate homes amid winding roads and lavish landscaping.

Featuring open floor plans, the collections may offer one to 2-story estate homes with ample room for your family to grow and flourish. As part of Everything's Included, Lennar's signature solution for home building, you'll have a superior wifi experience, a video doorbell and alarm security kit, invisible smart lock, water leak detector, and smart water valve, and more. Don't wait–your dream home awaits, with 4 to 5 bedrooms, up to 4-car garages, and spacious designs to accommodate the entire family.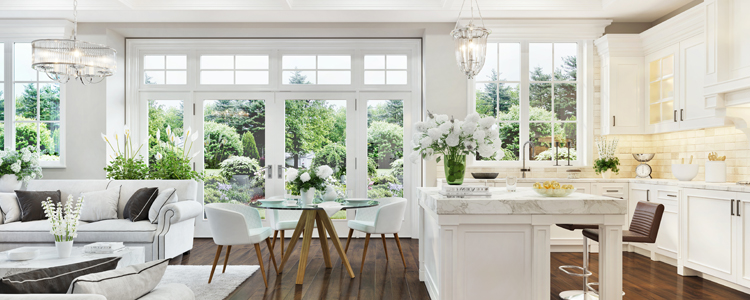 Where is Parkland Bay, Parkland?
Parkland Bay is a perfect community, full of luxurious homes located in the heart of South Florida's most desirable cities; Parkland Bay's perfect oasis was designed to foster recreation and relaxation. Residents of Parkland Bay thoroughly enjoy the exceptional location of the community in Parkland for its nearby conveniences.

8410 Parkland Bay Drive | Parkland Florida | FL 33076
Parkland Bay Neighborhood
Ranked one of the most desirable neighbourhoods and cities in Florida, Parkland Bay, Parkland is known for its beautiful park-like surroundings. Beautiful parks, wildlife preserves, equestrian ranches, and a small-town atmosphere are what make up the community of Parkland Bay.

Parkland Bay's neighborhood is near many family-focused activities such as parks with playgrounds for the kids, waterparks, and more! The area is sought after for its well-rated schools which adds to the family-friendly environment.

Getting to and from the beautiful city of Parkland was made easy for residents with three local airports close by, including Palm Beach Airport, Fort Lauderdale Airport, and Miami Airport. This makes the area perfect for those looking to escape the winter months or vacation under the south Florida sunshine.

Parkland Bay community has two 18 hole championship courses in the neighborhood within a short drive, perfect for any golfer at every age. Grab a friend and head out to Heron Bay Country Club or Parkland Golf and Country Club and hit the range! Open year-round, many avid golfers will be found spending the majority of their time at the courses.

Lastly, if residents of Parkland Bay weren't already spoiled enough with proximity to amenities, attractions, and activities, Parkland Bay is just a short 15 minutes drive from some of the most gorgeous white sandy beaches Florida has to offer!
Amenities within Parkland Bay, Parkland
Offering everything your family has always wanted—exquisitely designed homes and resort-style amenities including:
Aerobics Studio
Fitness Center
HOA
Playground
Tennis Court
Clubhouse
Gated
Lake/Pond
Swimming Pool
Waterfront Lot
One of the most luxurious amenities included in this community consists of the stunning clubhouse with a welcoming grand lobby, a culinary kitchen and demonstration café, a pavilion with a bar, a fitness center, and a meeting room, as noted above. For those long summer nights, the community residents can enjoy sitting around the fire pit at night or a late-night swim in the pool overlooking the 178-acre lake.

Kids and adults can stay active within this beautiful community swimming laps in the pool, playing tennis matches on the courts, or playing on the playground! Whatever your desires, the Parkland Bay community is sure to cover it!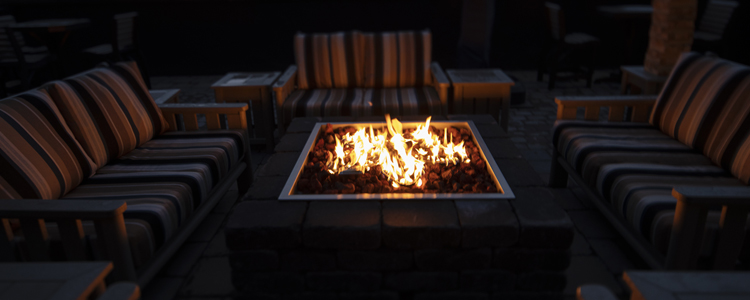 Enjoying the Natural Surroundings of Parkland Community Neighborhoods
Part of the attractions for the Parkland Bay neighborhood residents is the spectacular scenery, access to several parks, and the southern Florida famous white sandy beaches. Parkland is home to a significant number of beautiful parks, all offering something a bit different. Many outdoor enthusiasts choose the neighborhood of Parkland for its stunning landscape and year-round warm weather, so they have ample opportunity to play outside and enjoy time with family and friends. Some of the available parks include:

Parkland Recreational and Enrichment Center | 1.38 miles from the community
7B Park Trail | Soccer Fields | 1.19 miles from the community
Loxahatchee Everglades | 1.48 miles from the community
Loxahatchee National Wildlife Refuge | 1.50 miles from the community
Fran Reich Preserve | 1.78 miles from the community

Parkland Bay residents can enjoy beautiful swimming, lounging, picnicking, and strolling along the shoreline of Haulover Park. This perfect seashore location offers long periods of entertainment for the individuals who wish to splash and play in the ocean waves. Haulover Park is a 177-acre urban park boasting a massive white sandy beach.

The city also manages and maintains a handful of beautiful city parks and recreation areas for those who enjoy the great outdoors. From kids to adults pools, large playgrounds, beachfront parks, and much more! There are options around every corner for the whole family to enjoy at any age.
The Education Options Around Parkland Bay
The schools situated in the zoning lines for those living in Parkland Bay have a number of well-rated institutes operated by caring, equipped, and knowledgeable teachers and staff. Parkland Bay falls under the Broward County Public Schools, a public school district serving Broward County, Florida, is the sixth-largest public school system in the nation.

Public schools in Parkland Bay area:

Park Trails Elementary School
10700 Trails End, Parkland, FL 33076
PreKindergarten - Grade 5
Number of students: 1,226
Riverglades Elementary School
7400 Parkside Dr, Parkland, FL 33067
Prekindergarten - Grade 5
Number of students: 1,069
Heron Heights Elementary School
11010 Nob Hill Rd, Parkland, FL 33076
Prekindergarten - Grade 5
Number of students: 1,138
Westglades Middle School
11000 Holmberg Rd, Parkland, FL 33076
Grade 6 - Grade 8
Number of students: 1,771
Marjory Stoneman Douglas High School
5901 Pine Island Rd, Parkland, FL 33076
Grade 9 - Grade 12
Number of students: 3,232

On top of the highly-rated public education, the Parkland Bay community also has two private schools. Mary Help of Christians Catholic School, Prekindergarten through 8th grade, and Kol Tikvah, a Jewish school for Kindergarten through 12th grade.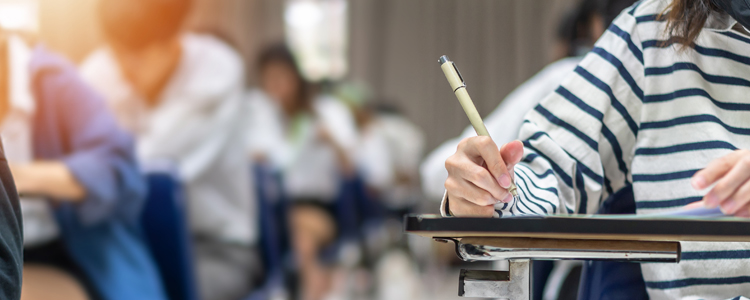 Types of Homes For Sale in Parkland Bay, Parkland
In the event that you are searching for a new beginning with a shiny new home, look no farther than the Parkland Bay resort local area situated around Parkland's biggest lake. This improvement highlights five unique assortments of houses, including Waterfront, Signature, Classic, Estates, and Executive. Also included in this community are nine new floor plans that haven't been built yet, along with the ones currently under construction or in the community.

Executive Collection
Price: $644,990 - $788,990
Size: 2,258 - 3,675 sq. ft.
Approximate HOA Fees: $521
Signature Collection
Estates Collection
Price: $721,990 - $872,990
Size: 2,677 - 4,328 sq. ft.
Approximate HOA Fees: $521
Signature Collection
Classic Collection
Price: $851,990 - $1,041,990
Size: 3,923 - 5,913 sq. ft.
Approximate HOA Fees: $537
Signature Collection

Waterfront Collection
Price: $972,990 - $1,182,990
Size: 4,076 - 6,147 sq. ft.
Approximate HOA Fees: $537
Signature Collection

Houses in all these collections will feature three to five bedrooms and will be spacious open one to two stories tall. The architecture style of these homes fits in well with the Florida atmosphere with their bright walls, tiled roofs, and sun-covered lanais. The houses are built in Spanish, Mediterranean, and Italian styles.

Parkland Bay creates the new standard for upscale luxury living in Broward County and South Palm Beach. Fantastic location at the apex of South Florida's most desirable city, Parkland. Parkland Bay's goal is to enjoy the outdoors and the water.